In 2016, there were approximately 6.2 million motor vehicle traffic accident crashes reported to the police in the United States.  In that same year, 37,806 people died as a result of accidents.  When vehicles collide, a number of authorities are called to the scene and one of those is typically a tow truck company.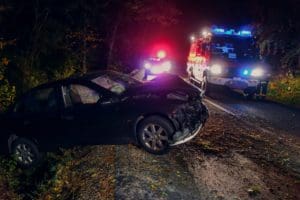 Tow truck drivers have the skills and equipment to clean up after a vehicular accident, clear the roadway, and get traffic flowing back to normal.  Here are a few tips to prepare drivers for what to expect at the scene of an accident:
Wear your safety vest and gear. There's a lot of activity going on at a crash site and often, traveling vehicles are skirting dangerously close to wrecked vehicles or emergency personnel.  Wearing your regulated safety vest will help passerby's see you and emergency responders identify you.
Use your lights. By using your emergency flashers and headlights, everyone at the scene can easily see you approach and guide you to the best location for recovery.  These lights will also alert drivers on the road to be wary of your truck's approach.
Place emergency flares, cones, and other signage around the workspace as required by law. These will protect everyone at the scene from being hit by a passing vehicle.
Be patient, kind, and professional. First responders will be focused on aiding the injured while police will be documenting the accident scene and issuing citations.  Tow truck operators will likely be communicating with stressed, disoriented, and angry individuals.  Remember, while the work may be routine for a tow truck driver, the incident was a devastating, unanticipated event for the vehicle drivers and passengers involved.
Do not remove vehicles or debris from the scene until receiving permission from the officials in charge. Depending on the circumstances of the accident, police may want photographs of the scene or to preserve evidence.  Make sure you follow all instructions from officials.
In some accidents, particularly those occurring on private property or parking lots, police and ambulance may not be responding. In those situations, tow truck drivers may help by reminding involved parties to trade personal and insurance information or allow them to take photographs before removing vehicles, but its best to stay out of disputes or to give opinions or advice on how the situation should be resolved.
Know first aid policies before you go. All tow truck drivers should be trained and understand the company's policy about providing first aid or life-saving procedures.  Typically these won't be needed when medical professionals respond to a scene, but there are situations where EMT's are not present or an issue arises suddenly after the EMT has left.
Load the vehicles carefully. Damaged and wrecked vehicles can be tricky to load and secure on a tow truck.  Use proper procedures and equipment to load and fasten the vehicle safely.
Communicate with the official in charge about where to bring the vehicle. In some situations, police may want a vehicle towed to a location for further investigation, while in many situations the car may be immediately released to the owner.
Owners and managers should be alert for signs of stress or trauma from their tow truck drivers. Every accident is different, and unfortunately, many are filled with traumatic scenes of injury or even death.  It's important to provide good mental support for towing operators who respond to these types of events.
Collins Dollies cares about the safety of your tow truck drivers.
The job of towing professionals is tough.  Make their work easier by adding Collins Hi-Speed® and Carrier Dolly products to your team's equipment.  Our dollies make towing more manageable using the lightest equipment and safest standards in the marketplace.  With Collins Dollies, we can get your customers out of the toughest spots.  Contact us today for more information!